How can I maintain my ceramic kitchen worktop?
Slabs
Uniceramica®
Kitchens
Ceramic kitchen worktops are manufactured with high-quality raw materials that are put under extremely high pressure and baked at a very high temperature. This creates a hard, non-porous material that is resistant to high temperatures and UV radiation: perfect for kitchen worktops. You can achieve the best long-term results by maintaining your countertop properly, which is not difficult or labour intensive.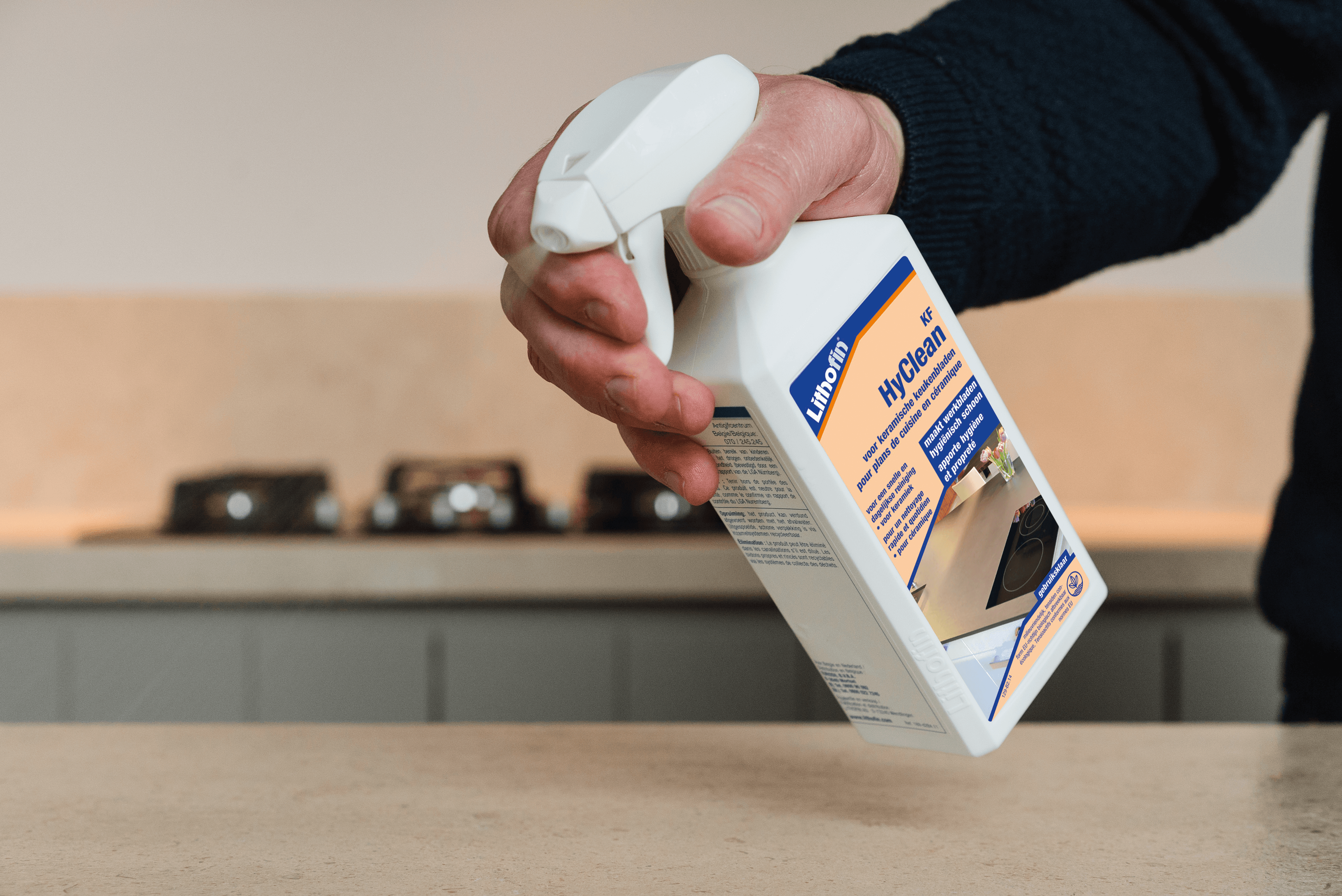 Step 1
Use Lithofin KF HyClean for daily maintenance. This maintenance cleaner has been specially developed for removing greasy dirt from ceramic worktops.
Step 2
Thoroughly clean the kitchen worktop regularly with Lithofin KF ClearTop and then use Lithofin KF HyClean again for daily maintenance.
Tips
Don't use too much water. A gentle rub with a damp cloth is sufficient.
Never scrub with abrasive materials to clean dirt that is hard to remove.
Always follow the instructions on the packaging of the maintenance products.
Frequently asked questions