A leading role for natural stone
House full of character
Flagstones
Belgium
Kitchens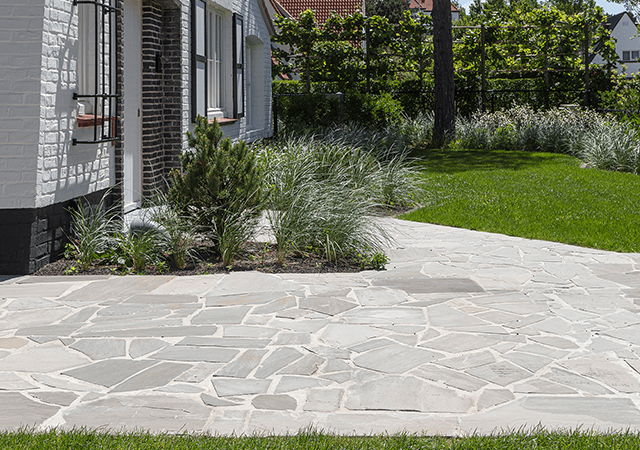 Flagstone driveway
For the renovation of a home full of character on the Belgian coast, interior designer Steven Beunens opted for a harmonious palette of materials, with natural tones and textures that perfectly match the authentic character of the house. Natural stone simply had to be part of this. When setting eyes on the house for the first time, natural stone sets the tone, with guests led into the home via a driveway of Black Slate Opus Incertum (flagstones), immediately creating a 100% natural effect.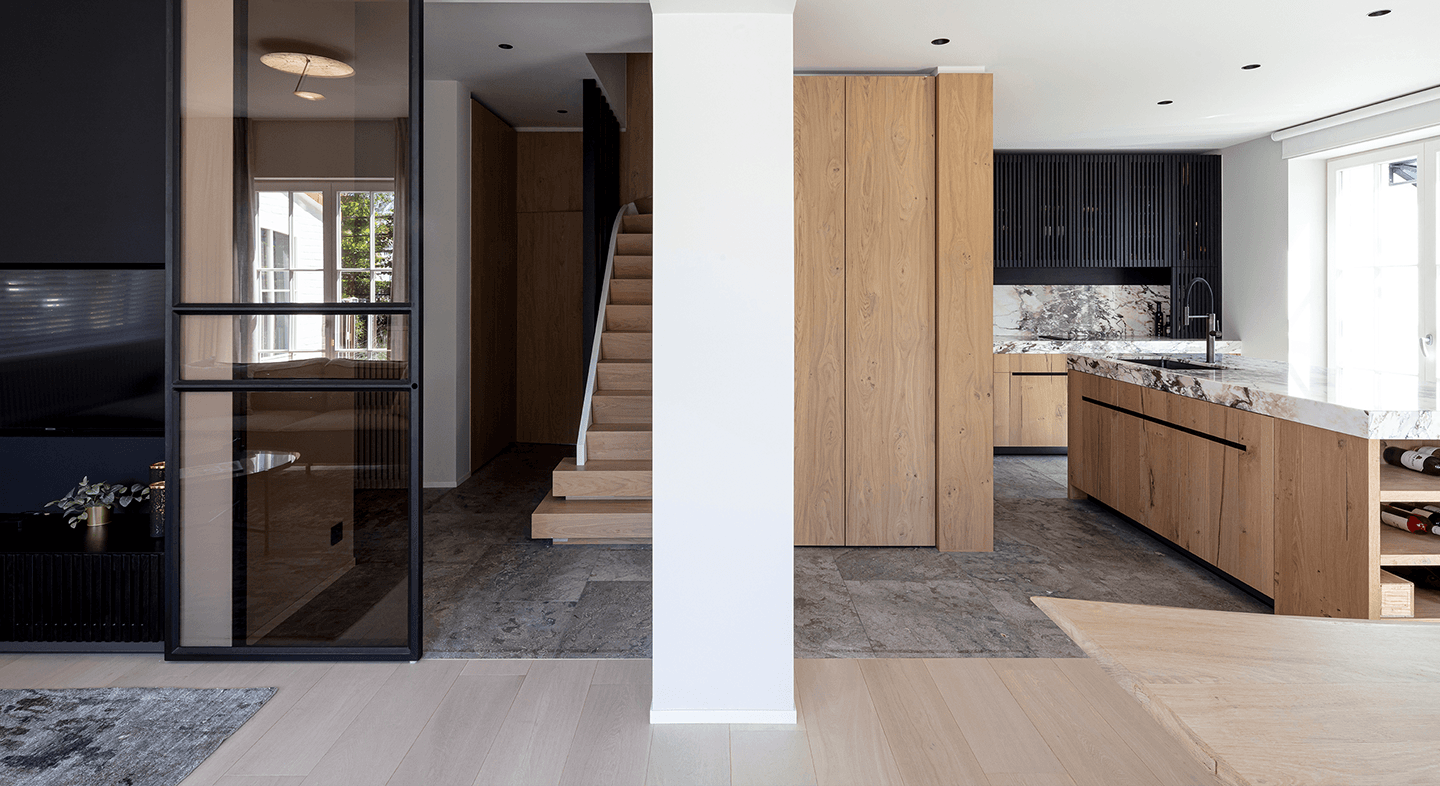 A nod to the dunes
For the interior floors of the house, a choice was made for Muschelkalk Mooser for the hallway and kitchen. This grey-coloured limestone has a distinctive character and a natural look and feel. It looks as if it has been weathered by sand, a nod to the nearby dunes. This Muschelkalk Mooser floor makes the ground level a beautiful, coherent whole and also forms the timeless framework for the stylish and detailed layout of the ground floor.
Breccia Medicea in kitchen and bathroom
In the kitchen and bathroom, the Breccia Medicea marble in turn fits in well with other natural materials. The combination of this mysterious Breccia Medicea with the warmth of wood gives the kitchen and bathroom a harmonious and soothing look.
We are a renowned specialist in natural stone and blended materials, offering landscaping and cladding materials worldwide, from tiles for indoor and outdoor floor and wall coverings to high-quality slab material for kitchen worktops, shower walls and façade cladding. Our materials give shape to the most diverse projects where the focus is on style and elegance. For both indoor and outdoor applications.

Why natural stone?
Natural stone comes directly from the ground and is an entirely natural material, without any harmful substances. Natural stone also lasts a lifetime and can be completely recycled. An absolute added value in today's housing projects.
Copyright: Valerie Clarysse

Design and bespoke work: SB Interieur (Oudenaarde)

Executed by: Gino Toye

Interior designer: Steven Beunens

Materials: Black Slate Opus Incertum, Muschelkalk Mooser & Breccia Medicea