Brachot joins the 'No Child Left Behind' campaign
With 'No Child Left Behind', we are taking up the fight against child labour in Budphura (India) where the Kandla cobblestones are mined.

The focus of this campaign is on encouraging parents to send their children to school and on investing in the upgrade of the existing school network. By taking all these initiatives, we succeeded in significantly reducing child labour in the region! Also local companies are now actively involved in the project and start asking more questions about who exactly are involved in the production of the Kandla materials.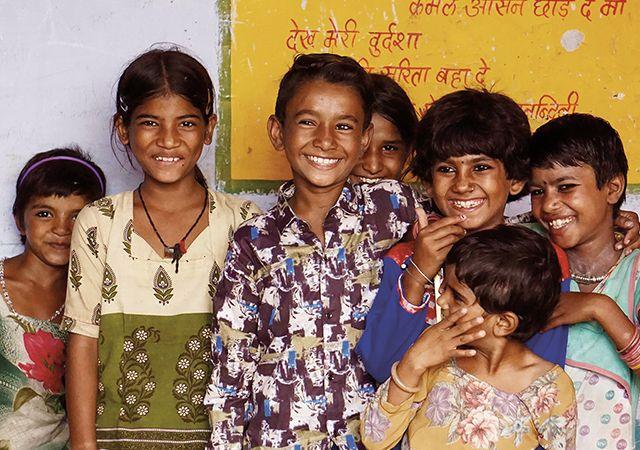 What does Brachot do?
We are well aware of the negative image that child labour projects on natural stone. We have played an important role in convincing the local sector to change their practices.

We still visit the region regularly and continue to actively support the project. We continue to help raise awareness and further convince stakeholders to get involved in this project and work to stop child labour. Slowly but surely, local businesses are recognising the importance of improving working conditions. This affects the region, the community and on our own business.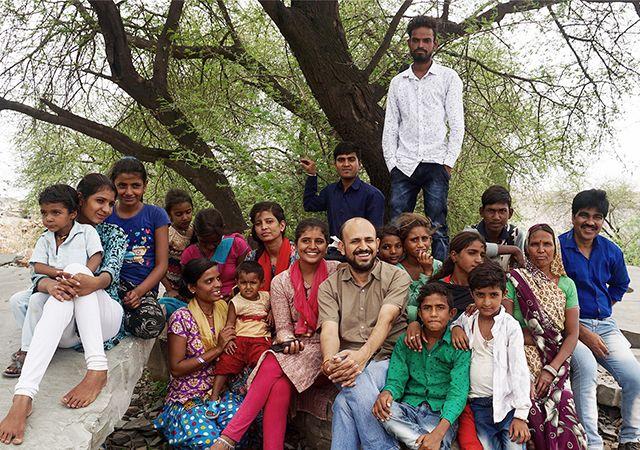 Cooperation with NGO Manjari
In Budhpura, a project for a child labour-free zone was started in cooperation with Manjari, a local NGO. The child labour-free zone comprises ten villages and 7,000 residents, 25% of whom are between 6 and 18 years old. Many are migrants from other states in India who have settled in Budphura. Manjari's work is an area-based approach. Teachers and local businesses are involved. Social schemes for the families such as health insurance and widows' allowances are also in place. Manjari also ensures qualitative access to health care and education. They do this by cooperating with local businesses and government agencies.
What is the situation like now?
The idea that child labour is not tolerated anymore is now widely accepted in Budhpura. But we have to keep on working on this every day. Numerous improvements have been made on the working sites, such as creating shaded rest areas, providing clean toilets and clean drinking water. By adapting local businesses, we hope this will bring lasting change for everyone.

In the region, children are once again going to school and child labour has decreased significantly. The situation is far from perfect, but as a major buyer of the material, we remain committed to working on the improvement of the situation. Moreover, the changes we advocate make a big difference for the workers, families and children on site.
A benchmark project
The success of the 'No Child Left Behind' project attracts other sectors such as the tea and footwear industries to come to Budhpura. It is seen as a great pilot project. Other industries are inspired of how things can be done differently when local and international companies, as well as the local community work together.