1,650 m² tile showroom and tile show park at Brachot Harelbeke
Completely renovated in early 2023!
Tiles
Belgium
Interior flooring
Brachot Harelbeke – formerly Beltrami – is a specialist in tiles and matching finishes in natural stone and blended materials. With a strong focus on product innovation, we are known as a market trendsetter. In early 2023 we completely renovated both the showroom and the outdoor park. During the project, we paid particular attention to using materials from our own quarries and developing our own surface finishes. You can choose from as many as 25 finishes! They give our materials an innovative and distinctive look, unique in the market.
Renovated showroom and tile showroom
In our 1.650 m² showroom, you will discover our wide range of natural stone and blended materials. It is a source of inspiration for everyone looking for a kitchen or living room floor, patio, driveway and wall or façade cladding. You will find the highest quality tiles in all sizes and many different finishes. Moreover, the extensive range of ceramic outdoor tiles is now also on display in the brand-new tile show park in Harelbeke. You may be interested to know that the extensive Uniceramica® range is available from stock.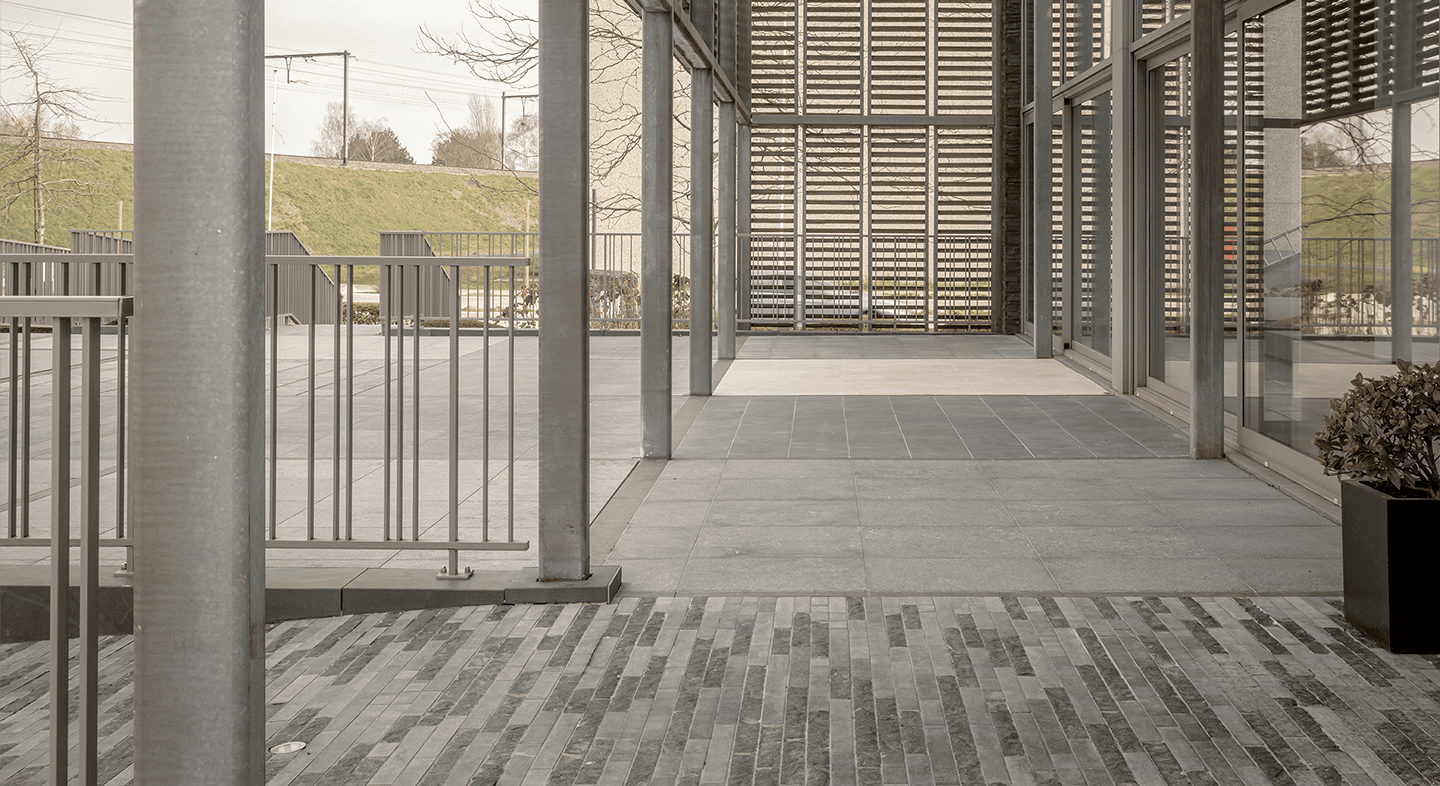 With the renovated indoor showroom, the renewed tile show park outside and a brand-new tile display park for outdoor ceramic tiles (Uniceramica®), it really is worth visiting Brachot Harelbeke. 
New materials and finishes
We are expanding our range further in 2023. Discover the latest trends in our showroom, such as:
Terrazzo: Expanded range with larger 120/60 and 120/120 tiles in various popular colours. 60/60 tiles are now also available with an Arenado finish. This finish gives the stone a roughened, fine-grained look and feel. 

Fossil stone: Exclusive selection in own Irish blue stone Kilkenny Limestone with exceptional fossils.

Pierre de Fontenay: An incredibly uniform, hard Croatian stone with a Sensato finish. Suitable for laying outdoors and for outside cladding.

Flagstones: An extended range consisting of 12 different materials, of which three are new: Porfido di Trente, Sinai Pearl and White Desierto.
And these are just a few of our comprehensive selection of what is on display in the showroom and available in our range…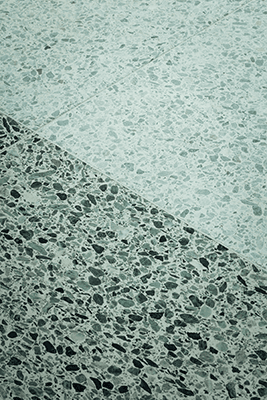 Terrazzo Verde Alpi
Arenado / Honed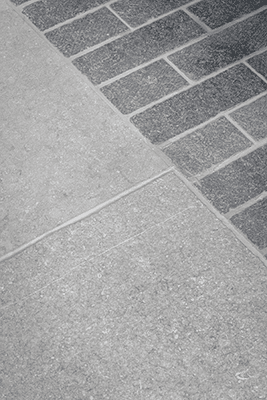 Belgian Bluestone Arenado /
Vieux Castel Versailles /
Kilkenny Limestone Pavers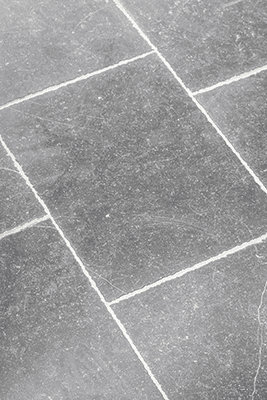 Belgian Bluestone
Antico Versailles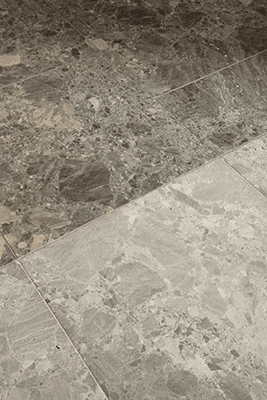 Breccia Anatolia
Arenado / Brosso Vecchio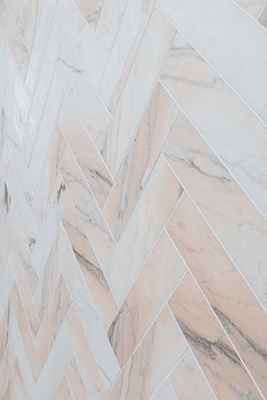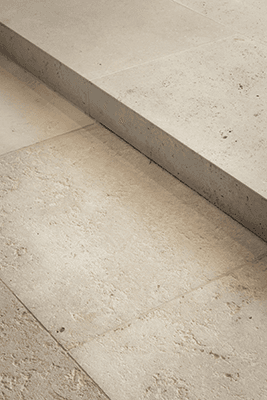 Lanvignes Arenado /
Pietra Bicci Sensato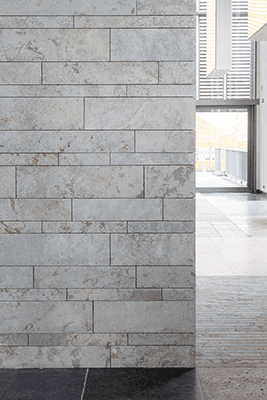 Muschelkalk Mooser
Arenado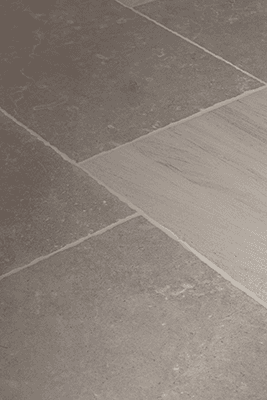 Pierre Chateau
Beige Versailles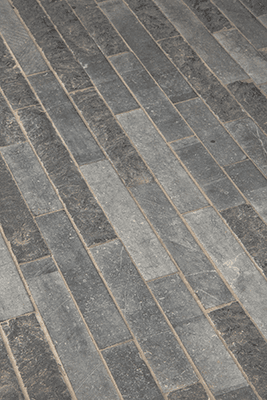 Kilkenny Limestone Mix
Hand cleft & Sawn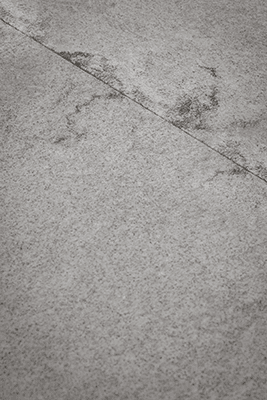 Make the right choice for your project!

Would you like to visit us together with your client? Make an appointment online for a personal tour and take all the time you need to compare our natural stone and blended materials collection. We will be standing by to offer helpful advice on the many different options in terms of materials, finishes, sizes and applications. Experience the added value of our materials and make the right choice for every project.