Lac Haut - Tarn Fin Grain & Tarn Royal
From our Lac Haut quarry, Tarn Royal is a distinguished type of Tarn granite. With a darker grey shade and medium to coarse grain, it radiates an aura of elegance.  Enhanced by polar darker materials, it embodies regal charm, adding sophistication to any space. 
Lac Haut, the Tarn Royal quarry
The Lac Haut quarry is a granite extraction site that has been in operation for over 30 years. Located in the Tarn department of France, it specializes in producing granite primarily for funerary monuments. The majority of its production consists of "Tarn Fin Grain" granite, which is highly valued for its quality and versatility.

However, what makes the Lac Haut quarry even more remarkable is its ability to produce "Tarn Royal" granite. This granite, darker than Tarn Fin Grain, is much rarer and sought after. Tarn Royal stands out with its deep and rich color, making it a preferred choice for high-end funerary projects where aesthetics and distinction are paramount.

Over the years, the Lac Haut quarry has developed expertise in the extraction and processing of granite, offering both Tarn Fin Grain, which forms the main production, and limited quantities of highly sought-after Tarn Royal. The extracted granite blocks are carefully transformed into durable and high-quality funerary monuments, meeting the specific requirements of clients.

The Lac Haut quarry plays a key role in the Tarn granite industry. By providing both Tarn Fin Grain and Tarn Royal, it offers customers a diverse selection for their funerary projects while upholding high standards of quality and aesthetics. Its reputation is built on the ability to deliver reliable and high-quality granite materials to honor the memory of loved ones.

Location: Lac Haut, France
Applications
---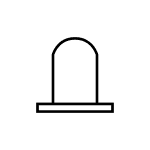 Funerary Monuments
Paving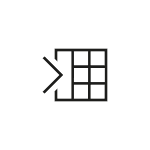 Outdoor tiling
Petrographic data
Tarn Royal is a magmatic intrusive rock, granite.
Minerals: Darker grey, medium to coarse grained granite with paler darker minerals.
Technical specifications
| | | |
| --- | --- | --- |
| | Petrographic classification | Mean value +/- standard deviation |
| Apparent Density | EN 1936 | 2670 ± 10 kg/m3 |
| Porosity | EN 1936 | 0,2 ± 0,1 vol% |
| Flexural Strength | EN 12372 | 17,9 ±1,4 MPa |
| Compressive Strength | EN 1926 | 225 ±15 MPa |
| Wear Resistance | EN 14157 | 18,5 mm |
| Frost Resistance | EN 12371 | Frost resistant (>168 cycles) |